Cosmetic Dental Bonding Is Conservative, Affordable, and Can Help You Achieve a Near-Flawless Smile
Through dental bonding, often known as teeth bonding, the team at White Pine Dental in Murray, UT can conceal minor cosmetic blemishes, such as cracks and chips. During this process, your dentist will bond composite resin to your teeth, polishing the material and shaping it for a natural fit. Bonding is conservative and very affordable, especially since it can save you the expense of multiple cosmetic treatments. At the same time, we offer CareCreditSM and a flexible in-house financing plan to help cover any out-of-pocket expenses you may incur. Most importantly, with our skill and precision, dental bonding offers some of the most beautiful and realistic results in Utah! After treatment, you can enjoy a truly spectacular grin.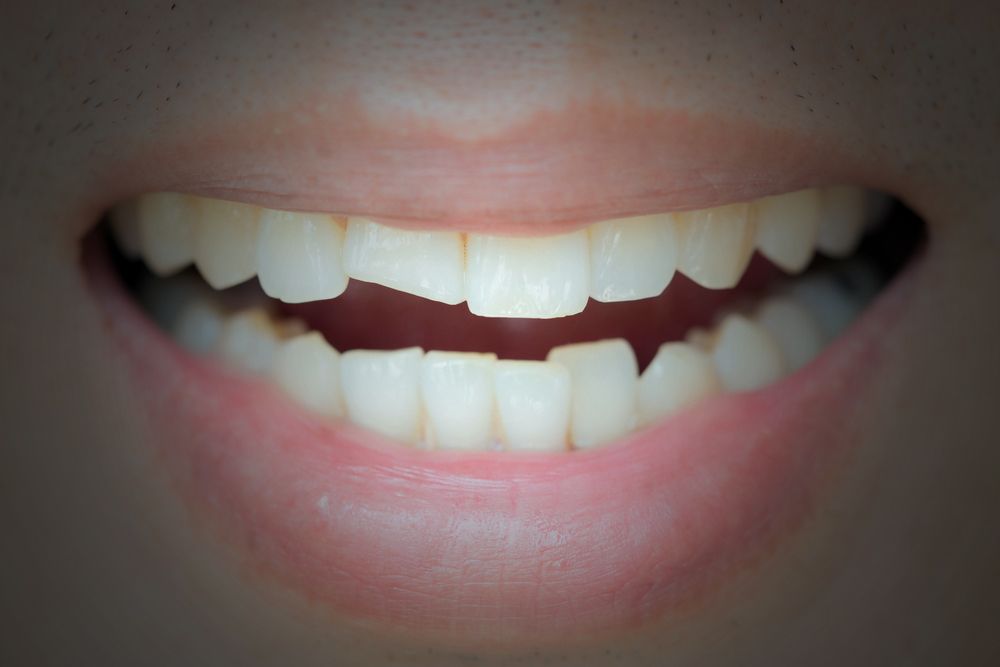 ---
Is Dental Bonding Right for You?
Bonding can be a highly effective way to conceal a diverse range of cosmetic concerns, including:
Small cracks that do not weaken your teeth
Small chips
Worn or uneven edges
Intrinsic stains and other discoloration that cannot be addressed with teeth whitening treatments
Gaps between teeth
Slight misalignment
Porcelain veneers are another option to address these blemishes. However, veneers require some preparatory work, including the removal of a small layer of enamel. Therefore, if you have sustained enamel erosion, you may be a better candidate for bonding. Bonding may also be more appropriate if your teeth have been weakened by cavities or you have dental fillings.
---
Dental Bonding Procedure
Before bonding, your dentist will conduct a thorough evaluation of your teeth and discuss your goals for treatment. He or she will plan a personalized procedure, considering the color of the composite, as well as the right application of the material. There are many shades of composite available, so your practitioner can easily find one that blends beautifully with your smile.
Bonding can be a highly effective way to conceal a diverse range of cosmetic concerns.
To begin treatment, your dentist will treat your teeth with a liquid etching solution. This gentle chemical will lightly roughen the surface of the tooth and allow for a stronger bond. After applying this solution, your dentist will then apply the composite, filling in chips and covering any visible blemishes. Throughout the process, your dentist will sculpt the material to provide a natural shape and size. Using a curing light, he or she will harden the composite. Finally, your practitioner will polish your teeth so that the composite matches the natural luster of your dental enamel.
---
The Benefits of Dental Bonding
If you are looking for an effective way to enhance your smile, there are a number of reasons to consider dental bonding:
Bonding can correct various concerns simultaneously.
The treatment requires almost no prep work and no alteration of your tooth structure. As a result, it involves no discomfort, and the results are reversible.
Thanks to its conservative nature, you may qualify for bonding even if you have compromised dental health.
Bonding is very affordable, especially with our flexible financing options.
After treatment, your teeth will be whiter, more even, and healthier looking. In turn, you could enjoy a greater sense of self-confidence.
---
Contact White Pine Dental Today
To learn more about dental bonding and to find out if it is right for you, contact White Pine Dental online. You can also schedule a cosmetic consultation when you call (801) 590-4627.