Dental Implants for Permanent Restoration
Not only do missing teeth leave a gap in your smile, but they have the potential to hurt your overall oral health and wellbeing, too. Dental implants are a popular solution that serve as a permanent solution to this problem.
Patients in the Murray, UT, area looking to restore a full smile and protect the health of their remaining teeth and gums can receive dental implants from Drs. West, Snarr, Hutchison, and Capener at White Pine Dental Care.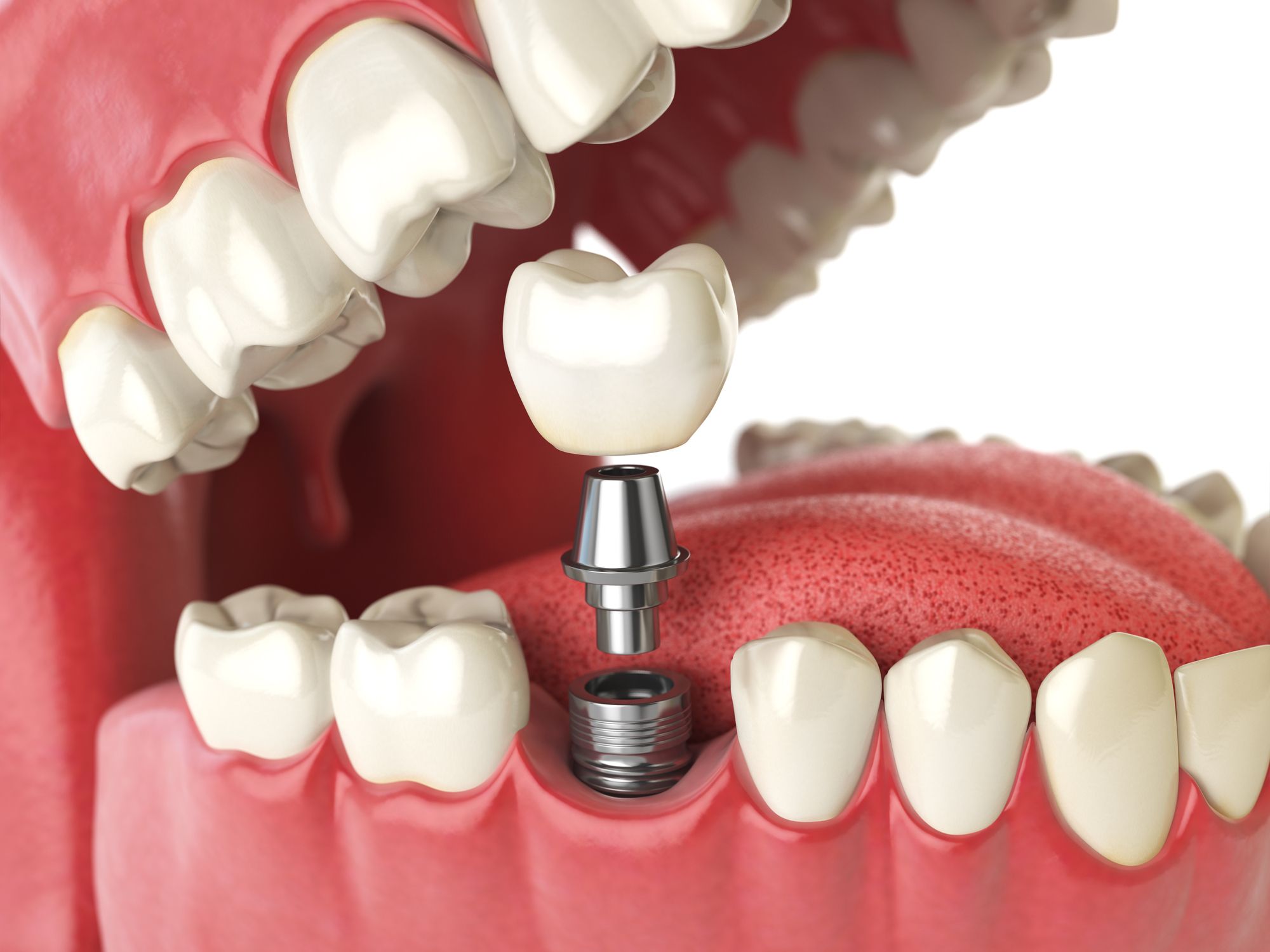 ---
What Are Dental Implants?
Dental implants are permanent restorations to replace lost teeth. Made of titanium, the implant acts as an artificial tooth root and anchors dental restorations such as crowns and dentures. Implant procedures are safe and have been widely used for over 50 years, with long-term success rates of over 95 percent.
---
Candidates for Dental Implants
Ideal candidates for dental implant procedures are in good health, with no signs of periodontal disease or other infections which could slow or prevent proper healing. Additionally, patients must have adequate jawbone density to support a titanium implant. If you lack the bone tissue to support an implant, you can improve your candidacy with a bone graft.
Implants prevent bone loss and stabilize your jaw to help maintain the integrity of remaining teeth.
We believe candidacy should not be based on the ability to pay for the treatment up front. We offer flexible financing options: CareCredit®, our own in-house financing, as well as accepting all major credit cards, cash, and checks, to make sure you have a payment method that works for you.
---
The Benefits of Implant-Supported Restorations
After experiencing tooth loss, there are several reasons to consider dental implants as your first choice for restoration:
Protection against bone loss: Dental implants can preserve the strength and density of your jawbone. When you lose a tooth, the gap left behind in the bone can weaken it. Implants prevent bone loss and stabilize your jaw to help maintain the integrity of remaining teeth.
Permanent solution: When successfully placed, dental implants are permanent solutions. Traditional ridges usually require replacement every 10 years, but a titanium implant can for decades, if not a lifetime.
Natural appearance: Dental implants repair the natural look of your smile. Custom dental crowns are securely placed on top of the implant to restore the lost tooth crown. Once the entire restorative procedure is completed, your implant will be undetectable to friends and family.
Maintained lifestyle: By replacing missing teeth, implants can improve your ability to speak properly. They also allow for minimal restrictions when eating and drinking.
As members of the American Dental Association and the Utah Dental Association, our doctors offer long-lasting, natural-looking results that you can trust.
---
Take Advantage of Comfortable Care
Our dental team and staff look forward to helping you create the smile you want, in an environment that is comfortable and relaxing. Our focus on patient comfort means we offer nitrous oxide sedation for desiring patients, as well as TVs equipped with Netflix favorites and heated massage chairs.
Come see the difference at our practice. Contact us now to book your consultation. We look forward to meeting you soon!